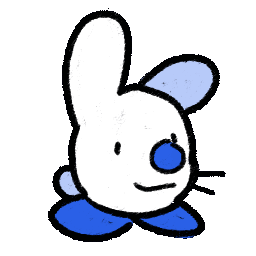 WELCOME!
Sup! My name is ToastGhost and this is my webzone!
I spend my free time creating music and art, as well as playing videogames. You can check out the stuff I've made here on this website!
This website is still under construction! Most of the groundwork is done, but things are still in the works. Still making new pages and updating current ones...
btw does anyone know any good file hosts for music files? Stuff like soundcloud and bandcamp make fancy displays, I just want something basic to host a link to the mp3/wav.
im currently using discord and its almost perfect but just sucks cuz it gets blocked on school wifi LOL
Hello! My name is Bop Louie and I am in big trouble. I was living in a peaceful town called Ufouria. One day, my friends and I found a gigantic crater near the place where we live. We were all very curious to see what was down inside but we came too close to the edge and slipped! Now I am lost in a strange world and I do not know where my friends are. Please help me find my friends, Shades, Freeon-Leon and Gil so we can go back home to Ufouria.