Udjat Editor is a level-gen modding tool made for Spelunky Classic. Spelunky's level-gen data is stored as long strings of text. This tool provides an easy way to view, understand, and edit level-gen data.

Unique sprites for lowercase letters
Better handling of undefined tiles
Various small fixes, UI changes
Coming soon!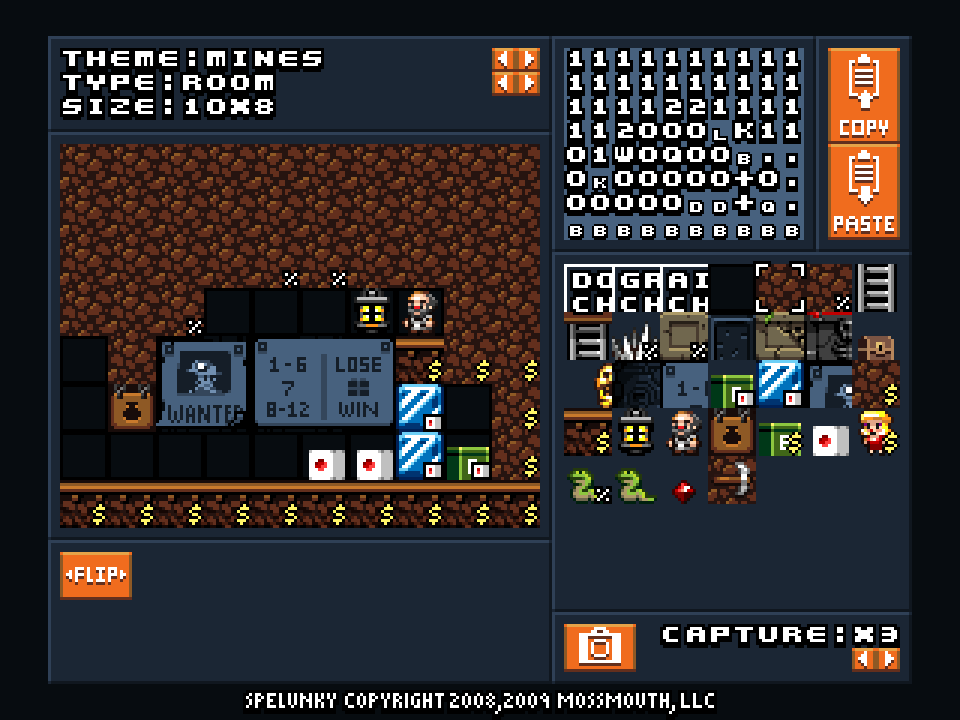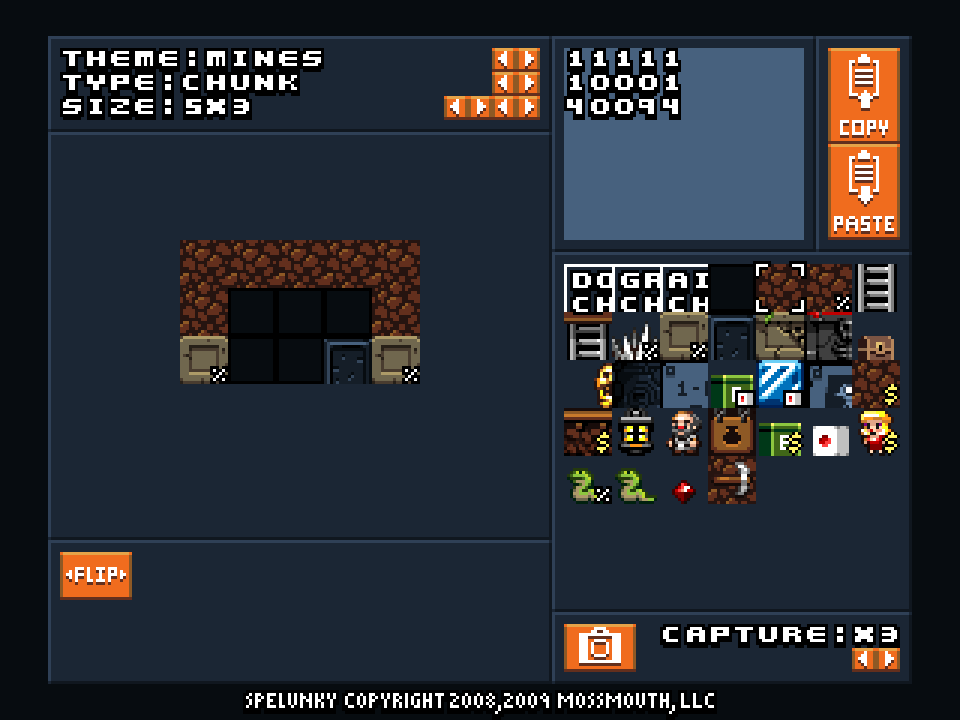 Note: This tool is made for the original version of Spelunky, Copyright (c) 2008, 2009 Derek Yu and Mossmouth, LLC. Art assets used for the tool and the webpage are from/edited off of Spelunky Classic's sprites.